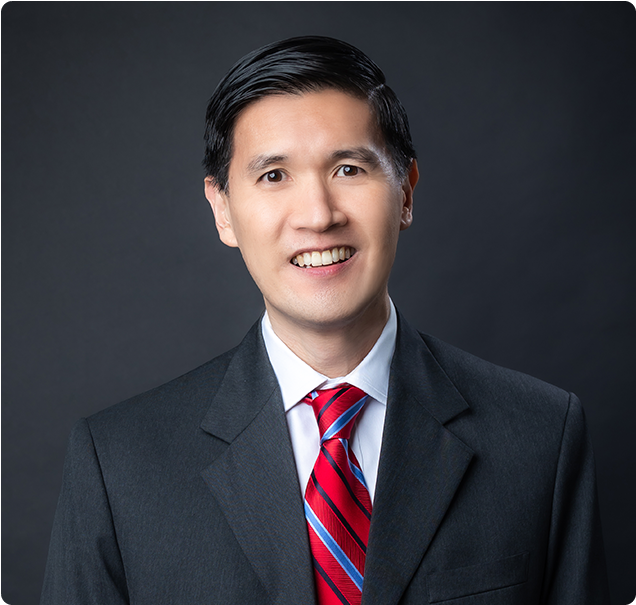 Dr Daniel Su Hsien Wen
MBBS(S'pore), MMed(Ophth), FRCS(Edin), FAMS
Ophthalmologist
Partner and Senior Consultant
Email Dr Daniel Su Hsien Wen
Dr Daniel Su is a Partner and Senior Consultant at Eye & Retina Surgeons, Camden Medical. He was previously Senior Consultant, Glaucoma Service and Deputy Head, Training & Education Department at Singapore National Eye Centre (SNEC).
He attended Medical School at the National University of Singapore (NUS) during which he was awarded the Hoops Medal (Obstetrics & Gynaecology), Beecham Book Prize (Biochemistry) and Dean's List Award twice. He graduated with the degrees of Bachelor of Medicine, Bachelor of Surgery.
During Ophthalmology training, he became a Member of the Royal College of Surgeons of Edinburgh and was awarded the Master of Medicine by NUS. He was later admitted as a Fellow to the Royal College of Surgeons of Edinburgh and the Academy of Medicine, Singapore. Dr Su then undertook fellowship training in Glaucoma at SNEC. He was awarded the Health Manpower Development Plan scholarship to undergo Glaucoma fellowship training at the Duke Eye Centre (Duke University Health System) in Durham, North Carolina. This allowed him to hone his clinical expertise in the diagnosis and treatment of glaucoma under the mentorship of pre-eminent Glaucoma specialists such as Prof Rand Allingham, Prof Paul Lee and the late Prof David Epstein at one of the top 10 Eye Centres in USA.
Dr Su has been involved in many Ophthalmology research studies and clinical trials and authored several publications in leading peer-reviewed journals. He previously held a research grant from the National Medical Research Council to investigate the role of vascular disease in the development of primary glaucoma. He has presented his work in numerous scientific meetings and won the Top 10 Poster Award at the World Glaucoma Congress in 2007. Dr Su has also contributed many book chapters that have been included in textbooks and colour atlases of Ophthalmology.
Dr Su has made significant contributions to Ophthalmology education. He was appointed Senior Clinical Lecturer, Yong Loo Lin School of Medicine and has taught many Medical Students. As Associate Program Director, Singhealth Ophthalmology Residency Program, he helped establish the new Ophthalmology residency training curriculum in Singapore. He is a much sought-after teacher, having taught in many local and international courses covering Glaucoma diagnosis, laser and surgical techniques as well as cataract surgery. Dr Su was voted "Best Cataract Surgery Teacher" in 2013 at SNEC. In 2012, Dr Su led a project to develop a smartphone app to help improve patients' compliance with their glaucoma medication regime and their understanding of various eye diseases.
In addition to practicing general ophthalmology, cataract surgery and treating many adult and childhood eye diseases, Dr Su's clinical interests lie in the diagnosis and treatment of all forms of glaucoma. He is experienced in performing peripheral laser iridotomy, selective laser trabeculoplasty, laser cyclophotocoagulation, combined cataract surgery and trabeculectomy with mitomycin C, glaucoma drainage tube implant surgery and minimally invasive glaucoma surgery. He also employs up-to-date imaging techniques to aid diagnosis and follow-up of treatment.