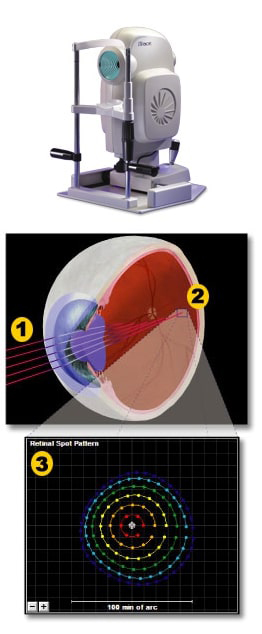 iTrace uses the principle of ray tracing that was developed from space and defense industry applications to track satellites and missiles to objectively and precisely measure the total refractive power of the eye.
By combining wavefront measurements of eye tissue imperfections or abnormalities based on the way light passes through the eye and maps of the cornea, this machine provides a unique analysis in order to isolate internal tissue abnormalities within each individuals eyes.
This allows your surgeon to plan surgeries accurately and have more information about the patient's optical alignment system which aids decisions on which intraocular lens to choose for your cataract surgery.