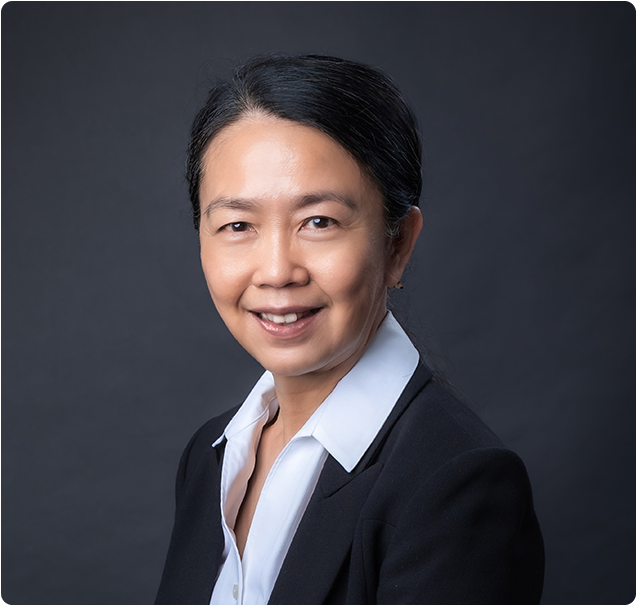 Prof Chee Soon Phaik
MBBS, MMed(Ophth), FRCS(Ed), FRCS(Glasg), FRCOphth, FAMS
Ophthalmologist
Partner and Senior Consultant
Email Prof Chee Soon Phaik
Prof Chee Soon Phaik is the Distinguished Professor of Clinical Education in Ophthalmology at the Duke-National University of Singapore Medical School. She is a Senior Consultant of the Cataract and Comprehensive Ophthalmology Service and Ocular Inflammation and Immunology Service at the Singapore National Eye Centre (SNEC), where she served as the immediate past head of both the Advanced Cataract Service and the Ocular Inflammation and Immunology Service.
Prof Chee has authored over 300 peer reviewed scientific papers and many book chapters both in complex cataract and uveitis. She serves as a member of several editorial boards including Journal of Cataract and Refractive Surgery, Ocular Inflammation and Immunology and Journal of Ophthalmic Inflammation and Infection. She was the Editor for the book 'Emerging Infectious Uveitis' and the guest editor for the supplementary journal to Ocular Inflammation and Immunology that collated the Epidemiology of Uveitis in Asia Pacific.
Prof Chee's research interests in cataract include the management of complicated cataracts such as the posterior polar cataract, subluxated cataracts, advanced cataracts, premium intraocular lens implants and femtosecond laser assisted cataract surgery. She is also known for inventing a number of surgical instruments for the management of complex cataract surgeries.
In the field of uveitis, she has been the President of the Asia-Pacific Intraocular Inflammation Study Group (APIISG) since 2013 and a member of the International Uveitis Study Group and an International Council member of the IOIS. She has published extensively on Cytomegalovirus infection of the anterior segment in the immunocompetent, Ocular Tuberculosis, Dengue Maculopathy and Vogt-Koyanagi Harada disease.